Oh, the saison. God bless the saison.
This beer is a marvel. A table drink, it goes well with just about any meal. I've brought big bottles saisons to my last two Thanksgivings: a farmhouse ale for a farmhouse meal. One of my favorite meals of the last few years was at the late-and-not-so-lamented DUMBO restaurant ReBar, a dinner of raw oysters, truffle-and-egg polenta and a couple glasses of Radius from Brooklyn Brewery (also defunct – the beer, not the brewer). Killer combo. And to think the saison was nearly an extinct style as recently as the 1990s: today it's a staple of any beer seller worth its real estate.
The style originates from the French-speaking Wallonia region of Belgium, and these Walloon drinks are kin to the Gallic bières de gardes. Both styles are the product of agrarian peoples, built from locally-harvested ingredients. They provide refreshment from the heat (saison is French for season, and the season in question is summer) but are sufficiently fortified to last into the cooler months. Gustatorily, saisons are sweet and mealy, spicy and earthy, tart and refreshing. They're full-bodied but easy-drinking, with mineral-rich water and playful yeast strains that fully attenuate (that is, convert a high percentage of sugars into ethanol) and can impart a puckering wild character.
I wrote about a Crooked Stave saison in 2013, but it's about time I discuss some world-class farmhouse ales in detail. See, I'm interested what a purportedly off-the-charts saison would taste like, because these beers are often so mutable. It's why they pair exceptionally well with food. I'll cap a night with a top-notch kreik, a barleywine or a huge stout, drinking it by itself. But I cannot imagine knocking back a farmhouse ale without some nosh to accompany.
So today, I'm talking about two of the most storied saisons in modern tippling: Fantôme Saison and Hill Farmstead's Anna.
The Brasserie Fantôme is located in Soy, in the Belgian region of Luxembourg (not to be confused with the independent principality, which is next door). Fantôme has been producing seasonal farmhouse ales since 1988. Its house Saison is brewed anew annually, each year bringing a new variation on the traditionally sweet and heavy recipe.
The Fantôme Saison is a hazy goldenrod with a surprisingly meagre head. A second after pouring, there's nothing but some weak island suds atop a mostly tepid drink. It's worth noting that the farmhouse ales of Fantôme, while beloved, are notorious for their wild quality variance. In his book The Great Beers of Belgium, the late beer writer Michael Jackson called founder and head brewer Dany Prignon "the epitome of the brewer as artist." That's a nice way of saying that Prignon is not always the most disciplined. I've resolved to review this particular bottle of their Saison, but my immediate sense is that it hasn't primed adequately. Certainly, this isn't helped by the fact that this ale is on the boozier end of the style (8% ABV). Its nose is still reasonably bright: wet straw, lemon peel, plenty of pepper, thyme, apple and dark grainy bread. Its tastes mealier that just about any saison I've ha, with graininess accompanied by orange and herbal notes, and some bitterness cuts through the end.
This is a medium weight ale, but its tepidity makes it feel heavier and less crisp than other Fantôme offerings I've loved. It's a disappointment, but not a drain pour.
Next up is Anna, probably the most acclaimed American saison that's brewed on a regular basis, but the brewer is Hill Farmstead Brewery in Greensboro Bend, Vermont. As I discussed in a previous post, Hill Farmstead has a vicious combination remote locale, small-batch products and extraordinarily good craftsmanship. So even a rotating release like Anna (named, as nearly all the regular beers from the brewer are, after one of founder and head brewer Shaun Hill's ancestors; in this case, his grandfather's sister) can be brutal to acquire.
Anna pours glassine golden straw with a robust, rock-and-cream head and a central column of effervescence. The bouquet erupts from the glass, dominated by green apple, wet grass and honey (a key adjunct in its production). The taste opens with a mix of tartness and earth, but this gives way to a biscuit and spice finish. If there's one adjective for Anna, it's dewy. This is a sweet, pastoral ale, mixing citrus, bread, honey, apple and hints of ginger, brown sugar and pepper. Anna is full and zesty but also refreshing. Hill draws the water for his ales from his own well, and this is a product that showcases the liquid component as strongly as its malt, hops and adjuncts. It's just so damn drinkable, you have to stop yourself from swilling it down.
I'd hate to end this piece telling you that the super-hyped, nearly-impossible-to-acquire Vermont saison is better than the one that may actually be in a store near you. But that is the case here. Now, the caveat here is that I probably had a sub-par bottle of Fantôme. And as I said repeatedly, the farmhouse ale should be consumed with food, and there are many fine and available ales you can get right now that will fit that bill perfectly.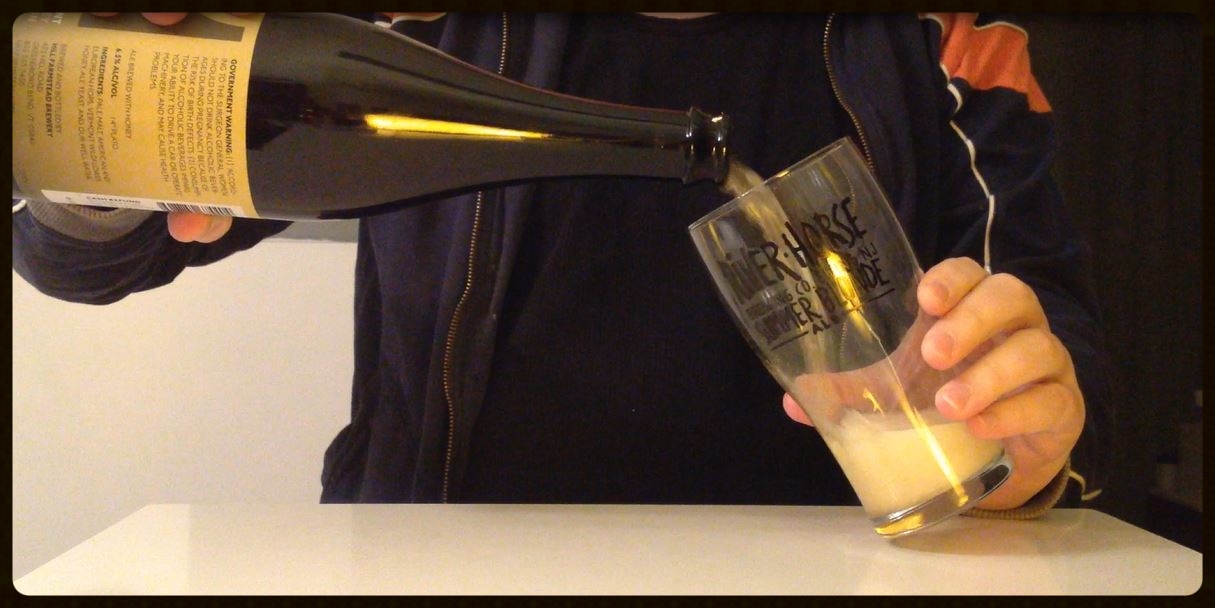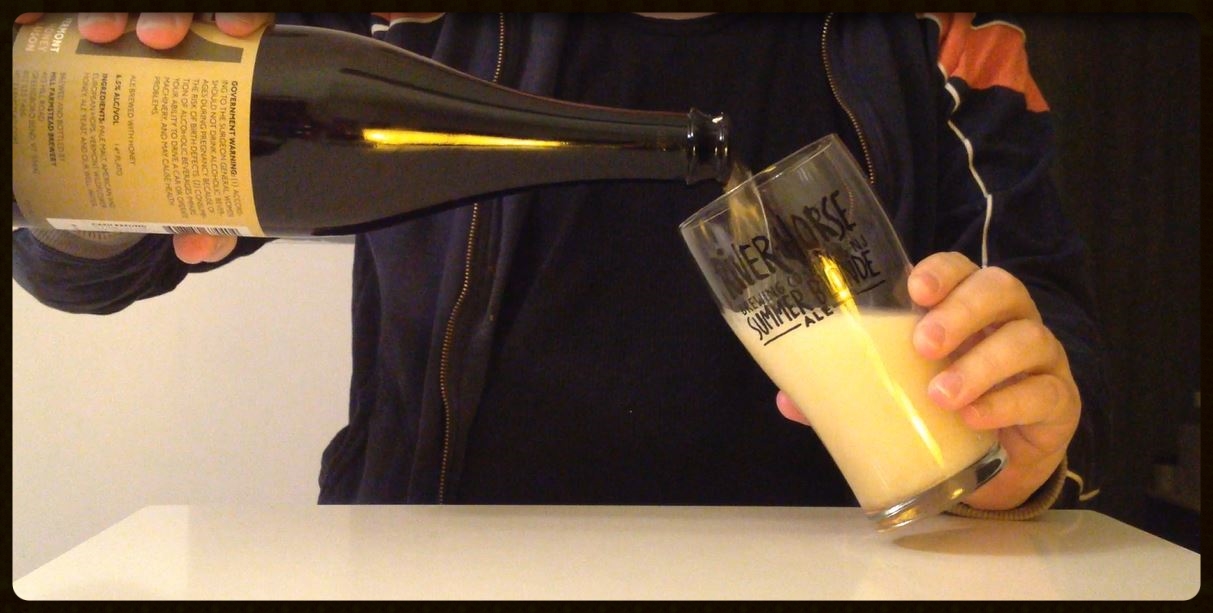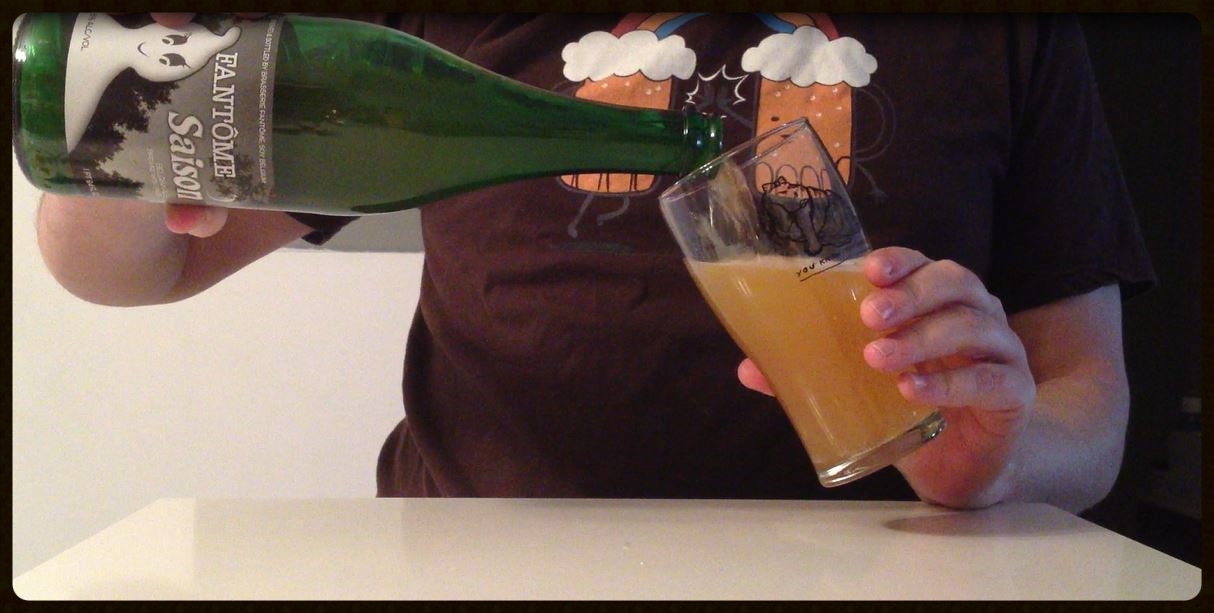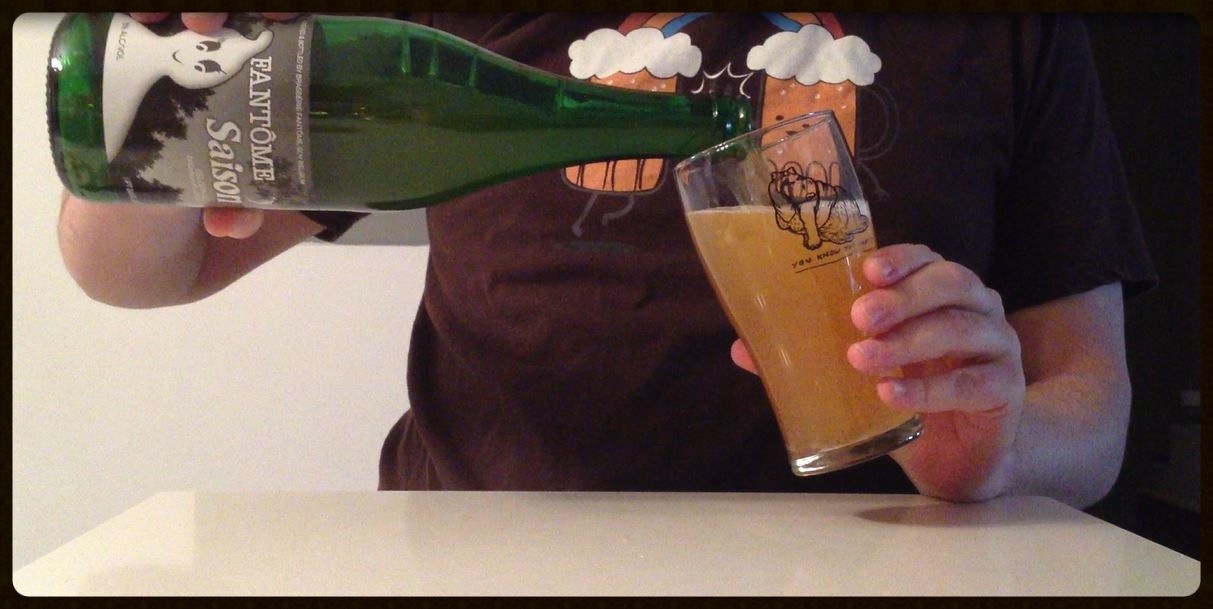 SAISON (Fantôme Brasserie) Available year-round wherever Shelton Brothers distributes. Fantôme has a cult following, so it might get swept up fast. But keep an eye out and you'll eventually find some.
ANNA (Hill Farmstead Brewery) Are you in northern Vermont? If the answer is no, you are not likely to see this anytime soon. But Hill Farmstead regularly collaborates with other brewers on a series called Grassroots Brewing, and this sees much wider distribution.