I am a prejudiced drinker.
I am an exclusionary drinker, often dismissive of outré styles, susceptible to parroting the fashion of the time. Just look at my reviews and articles to date: IPAs, stouts, Trappist ales, sours. The Curiograph has been live for over a year, and I've yet to review a lager. Why? Because the American craft beer community sits atop a foundation of ales. Big boozy ales. Bitter, crisp ales and malty, roasty ales. Spontaneously fermented ales and barrel-aged ales. Innovative ales produced with coffee and fruit and vanilla beans and beard hair. So obviously, we should ignore everything that's not a robust, boozy, thick ale.

Perhaps I'm being too hard on myself. After all, lagers – those cold-fermented crisp sessionables that require such a sure hand and leave so little room for improvisation – have dominated the American beer scene for the better part of two centuries. Hell, even today the macro-brewed adjunct lagers of Budweiser, Miller, and Coors comprise 90% of US beer sales. So to say that lagers are marginalized is a dubious proposition.

But within the craft- and micro-brew-drinking community, the Bavarian-style lager gets little love, and this is a shame since there's a rich history of this brewing that predates even the German state. You can high-tail it to your local bottle shop or Whole Foods today and pick up something like the Hefeweissbier of Weihenstephaner, which has produced beer for nearly a millennium. And while you're there, you can pick up the Rauchbier Urbock of Schlenkerla Brauerei Heller-Trum, a Bamberg tavern and brewery that's only been producing lagers for a brief 400 years.

The Schlenkerla tavern was established around 1480 and only shuttered for the Thirty Years'- and First World Wars. Its brew catalogue is the product of two families in two different eras. In the 18th century, Johann Wolfgang Heller officially registered the brewery that would stock the tavern. In 1960, Jakob Trum became the first of the Trum family to head operations at this brewery and bring its beers to an international audience. Hence, we have the Brauerei Heller-Trum.

Schlenkerla (that name evidently refers to the unusual walk of a physically-disabled 19th century tavern owner) has long specialized in the not-so-common style of the Rauchbier, or Smoke Beer. These days, grains go through the malting process by means of the indirect heat of a kiln, but once upon a time maltsters used direct flame. This gave the malt, and the wort created from steeping it, a smoky taste. Schlenkerla has kept the smokiness by placing a beechwood log in the kiln with the grains. You can get smoked beers in America (Founders' last Backstage offering was a mighty delectable smoked porter), but I'd be hard-pressed to name one as drinkable as one of these Rauchbiers.

The year-round lager of Schlenkerla is the muscular, mealy Rauchbier Marzen, but I prefer the richer, boozier Urbock, brewed late in the year for winter consumption. I have to admit I feel a little ridiculous "reviewing" this beer. It would be like writing a movie review Murnau's Nosferatu or a music review of Sgt. Pepper. History has already weighed in on the side of this beer, but for all the lager-hate out there, I feel it's only right to enumerate the virtues of Schenkerla.

And goddamn if this is not a bewitching Old World beer. It's a lovely amber brown that twinkles a hazy red against the light and boasts a sudsy cappuccino head. The Rauchbier Urbock looks more like a brown ale than the light Pilsner lagers we're used to in America. The nose is maximally roasty, packed with allspice, cured meat, caramel, molasses, chicory, sawdust and fired peat. Smoked beers can risk of pushing beyond the delightfully toasted and into the medicine-y. Not so this assured bastard. It's a magnificent amalgam of buttery toast, woodsmoke, and bacon, with a zesty peppery sharpness from the noble hops that prevent its being out-and-out sweet.

This is the benefit of a beer whose recipe has been refined over centuries. The American craft beer scene is full your upstarts and experimentation, and hallelujah for that. This leads to a lot of great concoctions, but it can lead to some quality-control issues as well. The Aecht Schlenkerla Rauchbier Urbock is a living testament to generations of artisans. So, yes, the beer that stood the test of time for longer than the lifespan of the US is really good. And you should really check out that Nosferatu. Dude is creepy.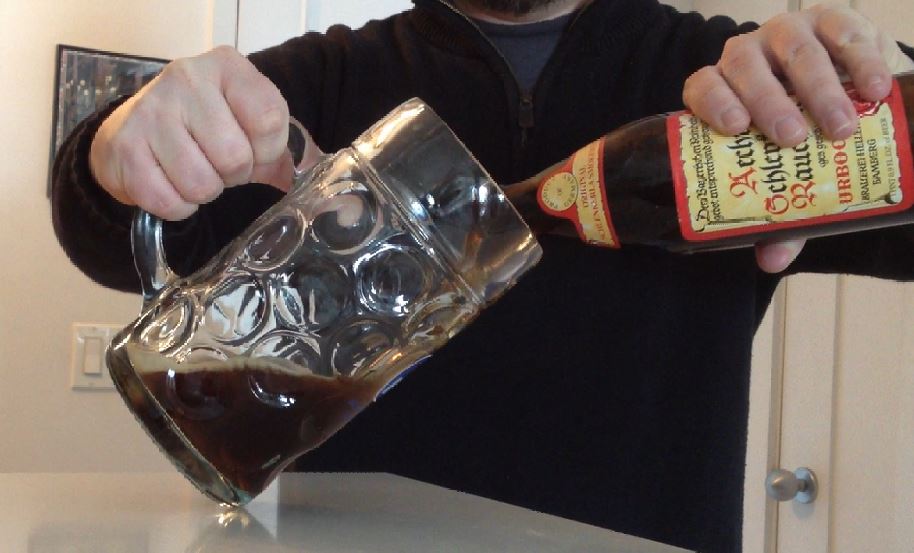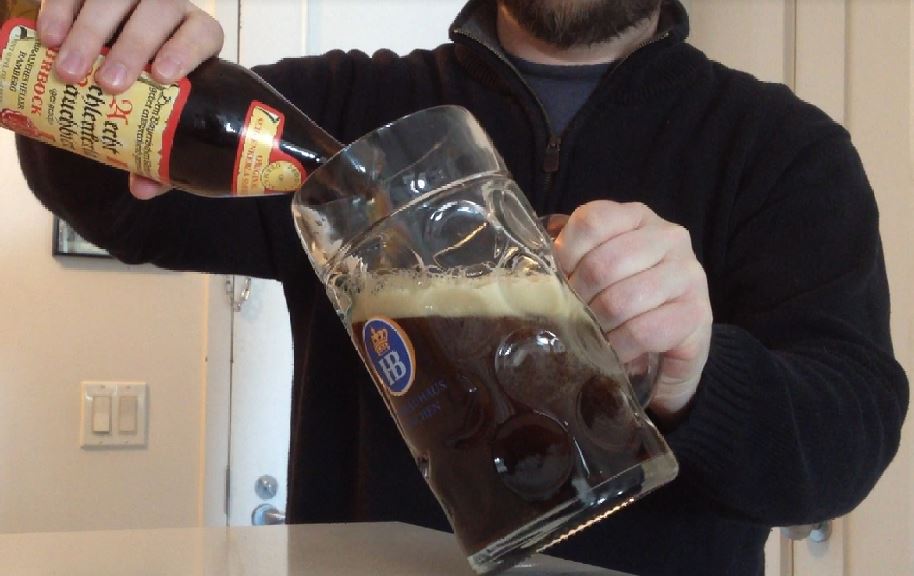 AECHT SCHLENKERLA RAUCHBIER URBOCK (Schlenkerla Brauerei Heller-Trum) – Brewed in Germany, available pretty much wherever international beer is sold. The Urbock is brewed in October but can be found in stores for much of the year. Get some!